A CONSCIOUS LIVING PRACTICE FOR TODAY – MARCH 4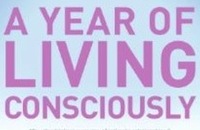 Celebrate your existence!
— William Blake
WONDER LANGUAGE
The first move in creating miracles is looking around and inside yourself with curiosity. The second move is learning to express yourself in "wonder language" rather than in the language of judging or proving. Contrast the feeling of wondering with the feeling of "thinking you know." They are completely different states of consciousness. We may see an expression on someone's face and immediately jump to "thinking we know" what the expression means. Thinking we know is always risky business, because it's heavily flavored by our own moods and prejudices.
Even though I've spent half my life honing my ability to read body language, I make mistakes all the time in my personal relationships. The other day my wife gave me a look that I interpreted as disapproval. Only after a few uncomfortable interchanges did I come to find out she was discovering a broken tooth with her tongue. It had nothing to do with me, and "thinking I knew" what it meant not only contributed to the problem; it was the problem.
A CONSCIOUS LIVING PRACTICE FOR TODAY – MARCH 4
Practice adding wonder-language to your vocabulary today. Use sentences like the ones below in your interactions, and notice the reactions to it.
"I wonder what the best choice would be right now."
"I wonder how everybody's feeling right now."
"I wonder what our most positive outcome could be?"
Purchase "A Year of Living Consciously" by clicking the cover below: