A CONSCIOUS LIVING PRACTICE FOR TODAY – MARCH 5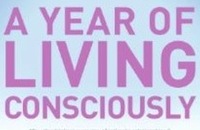 Think not that thy word and thine alone must be right. — Sophocles
SIGNALING INTENTIONS
With two simple sentences, you have created a safe zone in which your partner can learn. You have signaled that your intentions are not about judgment or assigning your own meaning to your partner's experience but, instead, about truly wondering what your partner is feeling and experiencing. The zone you have created is "shame free," full of pure possibility for discovery. What, then, comes next? Having done everything right, you wait for your partner to respond, and his or her response is going to be inspired by your miracle move. Before I examine a miracle response, though, I'm going to spend some time laying the groundwork, over the next few days, for just what lies behind the responses you may receive. I'm going to look at personality: where it comes from and how to reach the truest sense of yourself, your personality, what I call your essence.
A CONSCIOUS LIVING PRACTICE FOR TODAY – MARCH 5
You have done a tremendous amount of work in the past two months. It's time to take a break, today, to celebrate your work and congratulate yourself on your focus and your commitment to conscious relationship with yourself and with others.
Find some part of your day that can be yours alone: fifteen minutes, half an hour, an hour. You've earned it. Spend that time in solitude, doing something that feeds your soul: listening to music, dancing, walking, meditating, stretching out your muscles and feeling the new learnings in your head and heart and body.
You have only one choice to make, now and always:
to open yourself to embrace truth and its constant companion, love;
or to withdraw from truth and love, defining yourself through contraction and resistance.
Purchase "A Year of Living Consciously" by clicking the cover below: