A CONSCIOUS LIVING PRACTICE FOR TODAY – MARCH 6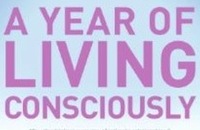 An ecstasy is a thing that will not go into words; it feels like music.
— Mark Twain
FREE AND CLEAR
As you move forward on your journey, think about feelings you had yesterday as you celebrated your work. I asked you to take some time for yourself to do something that would feed your soul. If you allowed yourself to choose wisely, you spent time yesterday in the place within yourself that I am going to talk about next: essence. Essence is the part of you that is free, clear and uncluttered with the learning processes of life. Think of essence as what is left when everything nonessential is removed, when persona and roles and the physical self and relationships to others are all set aside for the moment. Essence simply is: It is pure consciousness, with nothing added.
A CONSCIOUS LIVING PRACTICE FOR TODAY — MARCH 6
Find a piece of classical music that appeals to you—I'm partial to Pachelbel's Canon—and play it as you lie comfortably, listening and visualizing your birth. Inhale and exhale deeply and imagine the moments of bliss in the womb, warmth, safety, darkness. Imagine your journey beginning and feel yourself moving toward a new life, a new experience. Freeze yourself at this moment, before birth, when you are on the threshold of something unknown, when you are still at your essence. Stay in the essence for as long as you'd like, feeling it, knowing it, loving and embracing it.
Purchase "A Year of Living Consciously" by clicking the cover below: