A CONSCIOUS LIVING PRACTICE FOR TODAY – MARCH 7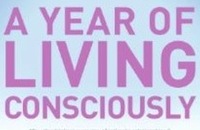 Where there is great love, there are always miracles. — Willa Cather
THE BENEFITS OF MIRACLES
I make you the following promise: If you commit yourself fully to incorporating ten-second miracles into your life, you will gain three benefits. First, you will simplify your close relationships, the most complicated part of life for many people. Second, you will feel a specific positive feeling in your body as you integrate these miracles into your life. And finally, you will come to see that you have significantly more power than you ever imagined yourself to possess. You are the source of the miracles in your life; change is in your hands.
Perhaps you are not aware of how much of your life's pain and chaos is connected to how you are in relationship with others. But once you integrate miracles into your relationships, and thus simplify and improve those relationships, you will see and feel the positive changes at every level of your life: physical and psychic, internal and external.
A CONSCIOUS LIVING PRACTICE FOR TODAY — MARCH 7
As a meditation, close your eyes and sit comfortably, breathing deeply in and out, as you repeat this affirmation to yourself until you experience good feeling coursing through you: I am the source of miracles in my life.
You make a simple internal shift and suddenly a flow of good feeling courses through you, like a welcome breeze on a still day. The off-center feeling disappears, replaced by a calm sense of well-being. This is the ten-second miracle at work.
Purchase "A Year of Living Consciously" by clicking the cover below: