A CONSCIOUS LIVING PRACTICE FOR TODAY – MARCH 8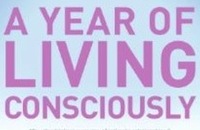 I imagine one of the reasons people cling to their hates so stubbornly is because they sense, once hate is gone, they will be forced to deal with pain. — James Baldwin
LEARNING TO LOVE YOURSELF
Learning to Love Yourself, one of my earlier books, includes a list of basic beliefs, approaches to life and attitudes that many of you hold or have held.
I have learned to see the world the way it isn't.
I have done this for my own survival.
I am now interested in much more than survival.
I can see it the way it is. (1)
There is nothing outside myself that can save me.
I have everything I need inside me. (2)
All the love I have been searching for is here within me. (3)
I demand it from others because I am unwilling to give it to myself.
I can give it to myself.
My very nature is love, so there is no need to search for it, no need to work at it.
Love is the only thing I need to change.
I am now willing to love myself. (4)
A CONSCIOUS LIVING PRACTICE FOR TODAY — MARCH 8
If you use a computer or typewriter, sit down at it and type the sentences above that are numbered one through four without looking at the screen or paper. If you only write by hand, write out the sentences, one to a line, keeping your eye off the paper as much as possible. When you are done, read over the sentences. Read no farther in the instructions until you have finished this work.
Purchase "A Year of Living Consciously" by clicking the cover below: