A CONSCIOUS LIVING PRACTICE FOR TODAY – MAY 10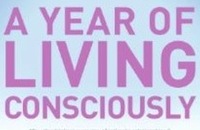 I seem to have been like a child playing on the seashore, finding now and then a prettier shell than ordinary, whilst the great ocean of truth lay undiscovered before me.
— Isaac Newton
PRIORITIZING
Prioritizing is a key skill in conscious living. Through correct prioritizing, visions become reality. In Anne Lamott's excellent book on creativity, Bird by Bird, she recalls her father's wise advice to her brother. He had put off a term paper on birds of America until the night before it was due, and he was fretting and stewing at the kitchen table, surrounded by books, encyclopedias, and paraphernalia. The father put an arm around the boy and said, "Bird by bird, buddy. Just take it bird by bird." This is always how great visions get implemented—one step at a time.
Prioritizing, fortunately, is a skill that can be learned. It is wonderful if you are blessed with an organic gift for it, but few are. I am not so blessed. I just use prosaic old "to do" lists, crossing off and adding on items, one foot in front of the other and bird by bird.
A CONSCIOUS LIVING PRACTICE FOR TODAY – MAY 10
Do a one-minute experiment in prioritizing. Jot down the top-five things you want to accomplish today. Now, put a 1 by the one you most dread doing, a 2 by the one you dread doing a little less, and so on. As an experiment, today do the one you most dread doing first. The rest of your day may feel like vacation.
Purchase "A Year of Living Consciously" by clicking the cover below: