A CONSCIOUS LIVING PRACTICE FOR TODAY – MAY 11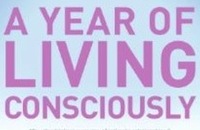 When we are afraid, everything rustles.
— Sophocles
THE FOUR FACES OF FEAR
When we're afraid, we express it in four major ways: Fight, Freeze, Flee, and Faint. In my workshops I call these the Four F's. Some people get angry and lash out when they're scared. They're the Fighters, and it's important to know that it's fear that drives their anger. Other people get immobile and tongue-tied when they're scared; they're the Freezers. A third group gets spacey and confused; they're the Fainters. Finally, some people run, withdraw, pull back, and hide when they get scared; they're the Flee-ers.
In counseling people for the past thirty years, I've found that the majority of people are Fighters and Flee-ers, with Freezers and Fainters in the minority. I've seen many people's lives changed by learning which response to fear they have. For example, knowing that when you're angry you're also scared can be a major learning for people who get angry a lot. When people can learn to say "I'm scared" rather than ranting about their anger, they often soften in front of my eyes.
A CONSCIOUS LIVING PRACTICE FOR TODAY – MAY 11
As you move through your day, look for your different responses to fear. Find out if you're a Fighter, a Flee-er, a Freezer, or a Fainter. When you can identify your major way of responding to fear, begin to train yourself to acknowledge your fear to yourself and others.
Purchase "A Year of Living Consciously" by clicking the cover below: