A CONSCIOUS LIVING PRACTICE FOR TODAY – MAY 12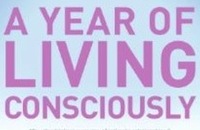 The biggest disease today is not leprosy or tuberculosis, but rather the feeling of being unwanted.
— Mother, Teresa Of Calcutta
DIGESTING YOURSELF
When you swallow your feelings, your body begins to digest itself. Ulcers, heart disease, cancer—all have been shown to have a relationship with stress. While stress may or may not create bacteria and cause renegade genes to mutate, it undeniably creates an environment that is welcoming and supportive of physiological processes that can—that will—ultimately kill you. If you visualize the process, you can see what repression does to the lightness and magic of the human body; imagine the sharpness of your strongest feelings, whether feelings of joy or anger or sadness. When strong, sharp feelings are hidden deep inside like shameful secrets, the feelings tear at your organs and block the path that your blood wants to travel as it gives you life. Expression keeps you open and strong, able and ready to easily defend your physical health and emotional well-being. Instead of concentrating on fighting or fleeing or otherwise denying feelings, your body is doing what it was intended for all along: living in a state of peaceful acceptance and essence.
A CONSCIOUS LIVING PRACTICE FOR TODAY – MAY 12
Read through the following paragraph, finishing the sentences in your thoughts:
The feeling that I most often hide inside of me is _____. I hide this feeling because it seems _____ to me. When I hide or repress it, I can feel the sensation in my _____. It feels _____. I know that repressing this feeling is not good for me physically or emotionally, and I know that repressing this feeling keeps me from being totally inside of relationship. I commit to letting this feeling live its full expression and I commit to honoring, accepting, and telling the truth about this feeling.
You perpetrate disease on yourself every time you create a gap between how you actually are and how you pretend to be.
Purchase "A Year of Living Consciously" by clicking the cover below: