A CONSCIOUS LIVING PRACTICE FOR TODAY – MAY 18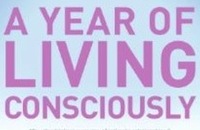 Now faith is the substance of things hoped for, the evidence of things not seen.
— Hebrews 11:1
SOUL CHOICES
For the next several weeks, your journey will take you through a set of soul choices that I believe are essential for relationship to flourish. Within these soul choices, I include six co-commitments, which you may recognize if you have read Conscious Loving or The Conscious Heart. The co-commitments provide a solid, safe foundation for change; they also expose the counter-commitments, which are barriers that aren't apparent prior to entering into a relationship. As you begin to read and think about the soul choices, listen to your heart; let the sounds of fear or anxiety mingle with the sounds of hope and excitement like guests gathering in the home of your body. Honor the many conflicting voices you may hear—let them be heard, accept them, and embrace them so that you can continue to move forward on your journey.
A CONSCIOUS LIVING PRACTICE FOR TODAY – MAY 18
Today I commit to continuing on my path of wonder.
Today I commit to welcoming and embracing and honoring all of my feelings.
Today I commit to giving special attention to the feelings that make me most uncomfortable, letting them rest comfortably or uncomfortably in my body and embracing those feelings, doing nothing to chase them away.
You get in the habit of protecting yourself at an early age by pretending not to be the way you are.
Purchase "A Year of Living Consciously" by clicking the cover below: