A CONSCIOUS LIVING PRACTICE FOR TODAY – MAY 20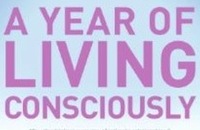 A person will be called to account on Judgment Day for everything permissible he could have enjoyed and did not. — Talmud
COMMITMENT AND COUNTER-COMMITMENT
Contrast these two statements:
I commit to my own complete development as an individual.
I commit to holding back from expressing my full development as an individual.
Most of us are in a tug-of-war between these two commitments. If the first one wins, we get to be happy and fulfilled to the core. If the second one wins, we know it deep in our core and, usually, so does everyone else.
Nowhere is individual development more important than in an intimate relationship. Even if two people are deeply committed to union with each other, their commitment to development as solo entities contributes as much to the health of the relationship as their focus on union. A couple volunteered for a demonstration during a relationship workshop Kathlyn and I were teaching. They expressed a desire to develop as individuals—they felt they were too dependent on each other. Just to have an ice-breaking starting point, I asked them what some of their favorite activities were. Without a moment's hesitation, she said, "He loves golf?' He replied, "She loves to cook." The audience laughed, noticing that they had answered for each other rather than expressing their own individual likes. Hearing the laughter, the couple looked puzzled. "What's the joke?"
They clearly had a lot of work to do.
A CONSCIOUS LIVING PRACTICE FOR TODAY – MAY 20
Say each of the commitments above two or three times out loud, getting a sense of how they feel in your body and mind.
Occasionally today, circulate the following affirmation through your mind: I commit to my full development as an individual.
Purchase "A Year of Living Consciously" by clicking the cover below: