A CONSCIOUS LIVING PRACTICE FOR TODAY – MAY 21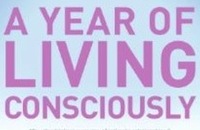 Him that I love, I wish to be free—even from me. — Anne Morrow Lindbergh
EMPOWERING OTHERS
Commitment: I commit to the full empowerment of people around me.
Counter-Commitment: I commit to holding back those around me so that they won't leave, so they'll need me, because I'm comfortable.
At the core of the commitment to full empowerment is the power struggle that occurs between the twin needs for unity and autonomy I discussed on March 22. From your earliest moments of life, your soul simultaneously yearns for connection with others and struggles to maintain autonomy within connection. A commitment to full empowerment for the others in your life is necessarily based on your own sense of safety in autonomy. If you tailor your behavior to attempt to keep others from leaving you and to make yourself indispensable, you will hold them back in one way or another. The only way to empower others fully is to become fully empowered yourself, to let go of your fears of autonomy. The magic of this is that you will discover, once you have done so, that you are less alone, more unified, because your connections will be real relationship rather than dependent, fear-driven entanglement.
A CONSCIOUS LIVING PRACTICE FOR TODAY – MAY 21
To empower, first you must release those parts of yourself that hold you hostage. Today, spend a few moments thinking and feeling the answers to the sentences that follow.
I am most frightened of being left by _____.
I will let go of my fear and honor my commitment to full empowerment by _____.
Affirmation: I commit to the full empowerment of people around me.
Purchase "A Year of Living Consciously" by clicking the cover below: