A CONSCIOUS LIVING PRACTICE FOR TODAY – MAY 22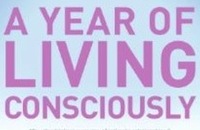 If we can change our thoughts, we can change the world. — H. M. Tomlinson
HEALTHY RESPONSIBILITY
Again today, contrast two commitments:
I commit to taking full, healthy responsibility in my close relationships.
I commit to a lifelong search to find who's to blame for the fix I'm in.
Let me share a passage a man sent me after reading about responsibility in one of my books:
Up until I was around thirty, I don't think I ever took responsibility for what went on in my relationships. When the pressure was on, I always blamed the other person. Then I had a wake-up call: I realized that the same things kept happening, even if the relationship partners changed! It became very hard to blame it on the other person (though it didn't stop me from trying from time to time). My big issue was loneliness, so when I got in a relationship and felt lonely, I would blame it on the other person never being there for me. The problem was, I sought out people who would assume that they were at fault. I learned that for every person who wants to avoid responsibility, there's another person out there who's willing to take it for them.
A CONSCIOUS LIVING PRACTICE FOR TODAY – MAY 22
Take a look around your life: Your health, your love life, your job history. Describe these areas, taking full responsibility for them. Use sentences like these: "I do asthma now and then" (rather than "I have asthma"), "I arranged to get fired from my last job," "I create the feeling of depression in my body and mind sometimes."
Purchase "A Year of Living Consciously" by clicking the cover below: