A CONSCIOUS LIVING PRACTICE FOR TODAY – MAY 31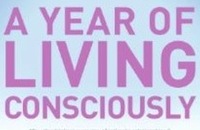 Your request for no MSG was ignored.
— message in a fortune cookie
ARE YOU HAVING THE RIGHT EXPERIENCE?
At every moment you have both the chance to resist the learning opportunity it brings—by pretending you are having the wrong experience—and the chance to embrace the learning opportunity by assuming you are having the correct experience. If you hit three red lights in a row some morning when you're in a hurry, you could miss the whole learning potential of the experience by indignantly claiming that you're having the wrong experience. Or you could grow in wisdom by wondering, "What does hitting three red lights have to teach me that I need to learn right now?" The moment you open to learning, you get the wisdom right now. If you keep resisting, you usually don't get the message until later.
A woman in one of my workshops provided a good example of this principle. She said that in one day she got a speeding ticket, ran out of gas during rush hour on the busiest street in San Francisco, and broke her toe crossing the street. To her great credit, though, she didn't do a "poor me" riff on the experience. Instead, she asked herself, "What's going on here?" Immediately she got an insight about her relationship with time. She needed to slow down, not try to be in two places at the same time.
A CONSCIOUS LIVING PRACTICE FOR TODAY – MAY 31
Begin your day with an affirmation:
Today I open to the learning opportunities in every moment.
Say the sentence a few times in your mind, then take a few deep breaths while you let it settle into your body. Carry it with you today—remind yourself of it now and then as you embrace the challenges of your life.
Purchase "A Year of Living Consciously" by clicking the cover below: