A CONSCIOUS LIVING PRACTICE FOR TODAY – MAY 4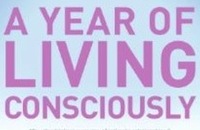 The man who speaks the truth is always at ease. — Persian Proverb
TELLING THE TRUTH ABOUT YOUR ANGER
When anger begins in your body, it often starts out feeling like a heady stimulant, making the heart and pulse race, giving you energy and perhaps even freeing you, allowing you to say things you would not normally say, to feel the hugeness of your emotions without apology. A person in early, clean anger can bring to mind the image of a hungry infant, consumed by rage without self-judgment. Even the infant, though, soon learns that rage rarely wins a positive response, and as adults, most of you have developed elaborate methods for subduing or denying or lying about your anger in order to avoid your own judgments and the judgments of others who see anger as messy and chaotic and frightening. The catch, of course, is that the more anger you subdue, the more anger you feel. I think of the scene early in Fantasia, where each time a bucket of water begins to empty out the floodwaters, ten more buckets appear and fill up the flooding castle. Without accepting your own anger, telling the truth about it, and making (and, of course, keeping) an agreement with yourself to find effective ways to handle your anger, you are not owning it and you will be unable to truly be in a conscious state within your own heart, much less in conscious relationship with another.
A CONSCIOUS LIVING PRACTICE FOR TODAY – MAY 4
What one life experience might you choose to begin with in embracing your imperfection and the imperfections of those around you at the time?
Sometimes it is difficult to accept that it is your own resistance, rather than other people or the world, that is responsible for your problems.
Purchase "A Year of Living Consciously" by clicking the cover below: