A CONSCIOUS LIVING PRACTICE FOR TODAY – MAY 6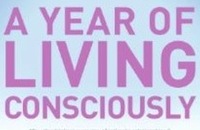 Truth has no special time of its own. Its hour is now—always.
— Albert Schweitzer
THE RULES OF INTEGRITY
Simplified, the rules of integrity are:
Rule One: Don't deny your feelings but don't wallow in them, either. Find an effective, straightforward, and non-blameful way to communicate feelings. If you're scared or angry, say so—no big deal.
Rule Two: Tell the whole truth. Make yourself safe for people to tell the truth to.
Rule Three: Be selective in making commitments and scrupulous about keeping them. Don't break commitments unless no other alternatives exist, and then carefully communicate about the broken commitment to all relevant people.
Rule Four: Take responsibility for any enterprise in which you're involved, and ask for each participant to do the same.
A CONSCIOUS LIVING PRACTICE FOR TODAY – MAY 6
Make a copy of these rules and post them in a conspicuous place so your friends, coworkers, and family can see them. If anyone asks about them, explain them and what they mean in your life. Even if no one asks about them, you will have a friendly reminder for yourself.
Purchase "A Year of Living Consciously" by clicking the cover below: