A CONSCIOUS LIVING PRACTICE FOR TODAY – NOVEMBER 7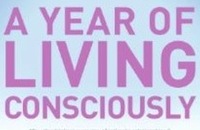 KNOWING AND KNOWING
As a human being, I suffer from a grand illusion: I think that safety comes from contracting around my opinions, making them right and then defending them. The problem with doing life this way is that you then must clump together with other people who share the same opinions, seeking the larger safety of the herd. You'd think you'd have happiness and harmony, then, with everyone seeing the world the same way, but it actually works in an opposite way. Soon, everyone unites under an authority and troops off to do battle with another group holding different opinions. Even if there is no other group, battles break out within the group: little cartels and secret societies and factions and cliques form. You must, after all, have some way to whittle away your time between wars.
With your head buried in the sand of reality (which is, in truth, only your imperfect interpretation of reality), you're in an ideal position when the universe comes along, as it invariably does, to kick you in the keister.
Most of the difficulties you experience in life are your own way of teaching yourself this principle: Take all of life as it comes. Feel it. Breathe with it. Let it go.
A CONSCIOUS LIVING PRACTICE FOR TODAY – NOVEMBER 7
Think about a kick you've recently received from the universe. Maybe you were driving along in traffic, singing to the radio, and nearly had an accident. What was the universe trying to tell you? Perhaps you heard some information from a friend that your partner shared with the friend but not you. Again, what message and learning might you take from this occurrence? Open up how you see and interpret reality.
The kick was ________.
The message was ________.
Purchase "A Year of Living Consciously" by clicking the cover below: