A CONSCIOUS LIVING PRACTICE FOR TODAY – OCTOBER 15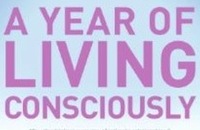 My business is to create.
– William Blake
THINKING LIKE A GENIUS
How much time did you spend yesterday doing those activities at which you're a genius? How much time do you plan to spend today on those things?
Most of you, when asked these questions, reluctantly have to admit that you don't spend much if any time on your genius. In fact, most of you probably don't have a clear idea of what you're absolutely first-rate at. In my seminars, I spend a lot of time helping people identify their genius-level competencies. The first barrier I encounter is that many of them hesitate to admit that they're geniuses. Perhaps they think genius is weird or outside their reach or even dangerous. For starters, then, let's come up with a friendlier definition of genius. One friendly definition of genius is to think of it as those things you do that don't feel like work. When you're doing your genius—whether it's painting a picture or making a soup—you don't feel that you're working at it.
A CONSCIOUS LIVING PRACTICE FOR TODAY – OCTOBER 15
Begin your embrace of genius by wondering what you're a genius at. Ask yourself two key questions: What do I love to do so much that I enter a timeless state while I'm doing it? And what am I better at than almost everyone I know? Be honest and forthright with yourself—you can be modest later.
Purchase "A Year of Living Consciously" by clicking the cover below: