A CONSCIOUS LIVING PRACTICE FOR TODAY – OCTOBER 16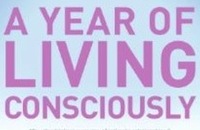 The important thing is not to stop questioning.
– Albert Einstein
SEEK OUT A COACH OR MENTOR
One of the best ways to learn quickly on your path of conscious living is to model yourself after someone you admire. If you look around in your present life you'll probably find admirable people you have access to right now. I've found that people tend to be more generous with their time and advice than you might think if they are approached sincerely.
Early in my career I benefited enormously from coaches and mentors. In 1968, long before I'd ever published anything, I met a well-known poet and novelist in New Hampshire. Although there was a huge gap between our respective levels of the game, I transcended my fear and asked him if he would coach and mentor me in breaking into print. He was incredibly generous with his time and advice. In fact, he gave me several simple pieces of advice that have really allowed my career to flourish.
A CONSCIOUS LIVING PRACTICE FOR TODAY – OCTOBER 16
Look around you today for potential coaches and mentors. Ask yourself, "Who is really leading the kind of life and doing the kind of work I admire?" If you spot some of these people, dial up the courage to ask them for coaching.
Purchase "A Year of Living Consciously" by clicking the cover below: