A CONSCIOUS LIVING PRACTICE FOR TODAY – OCTOBER 17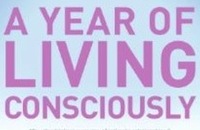 There are only two ways to live your life. One is as though nothing is a miracle. The other is as though everything is a miracle.
– Albert Einstein
OPENING TO ORDINARY MIRACLES
I have had the privilege of working with several dozen people after they have had major wake-up calls such as near-death accidents and life-threatening illnesses from which they've recovered. One thing I've noticed is that big, shocking events like those have a powerful effect on one's perception of the small moments of life. A wake-up call often seems to open us to the miraculousness of the ordinary. People become sensitive to sights, sounds, and smells that they formerly took for granted.
The question is: Can you greet the small moments of life as miracles, even before getting an unpleasant reminder to do so? With no prompting, can you learn to open yourself to the miracle of the air you breathe? The touch of skin? The sound of the wind? These are things people often start to notice after coming close to losing life.
A CONSCIOUS LIVING PRACTICE FOR TODAY – OCTOBER 17
"There are only two ways to live your life. One is as though nothing is a miracle. The other is as though everything is a miracle." – Albert Einstein
Pause half a minute to look around you right now. How many miracles can you appreciate without moving from this spot?
As you move through your day, take Einstein's advice and look at everything that comes your way as a miracle.
Purchase "A Year of Living Consciously" by clicking the cover below: