A CONSCIOUS LIVING PRACTICE FOR TODAY – OCTOBER 22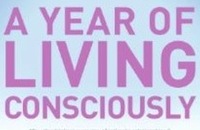 No man is free who is not master of himself.
— Epictetus
THE ONLY COMMITMENT THAT COUNTS
Epictetus was one of the greatest of all teachers of conscious living. He was born a slave but showed such brilliance that he not only was liberated but went on to found a school of philosophy in Rome. Trouble lay ahead, though, because a wave of religious fundamentalism swept through Rome, and all the philosophers had to leave town. He set up his school again in the hinterlands, and, fortunately, his students wrote down a lot of things he said.
Epictetus has a great many things to teach you, but one lesson stands out: If you are committed to the path of conscious living, you will do whatever it takes to make your journey. For Epictetus, the journey took him from being someone else's property to being entrusted with educating the children of the wealthy and powerful. Then it took him back to the countryside, on the wrong side of a wave of political conservatism. Throughout it all, his commitment seems never to have wavered, nor did the consistency of his message.
A CONSCIOUS LIVING PRACTICE FOR TODAY – OCTOBER 22
Cut to what is essential. If you had to identify the three essential ingredients of a conscious relationship—those ingredients that you will not live without—what would they be? Once you've identified them, think about how far you're willing to travel to get them.
Purchase "A Year of Living Consciously" by clicking the cover below: