A CONSCIOUS LIVING PRACTICE FOR TODAY – OCTOBER 4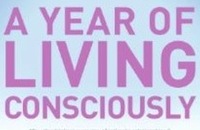 God knows I'm not the thing I should be,
Nor am I even the thing I could be.
– Robert Burns
STAYING COACHABLE
One of the most important things to remember in your journey of conscious living is: Stay coachable. Remember the tennis player Boris Becker? He won Wimbledon at the remarkable age of seventeen. The next year, though, he hardly got through the door. Guess what this extraordinarily talented youngster did after he became the youngest winner of the fabled tournament? He fired the coach who had helped him get there. Unbelievable as it may seem, that's just what he did. This awesomely gifted athlete displayed an equally awesome flaw. Perhaps he thought that since he'd won the biggest tournament at the youngest age of anyone in history, he didn't need much more coaching. Life then proceeded to kick this attitude off the court. Life often has a way of speaking to you gently if you're coachable but with brutal toughness if you're not.
A CONSCIOUS LIVING PRACTICE FOR TODAY – OCTOBER 4
Pause to ask yourself, "Are there ways I could be more open to coaching?" Think of the people in your life. Are there ways you could make yourself more available to receive the wisdom they have to offer?
Purchase "A Year of Living Consciously" by clicking the cover below: