A CONSCIOUS LIVING PRACTICE FOR TODAY – OCTOBER 7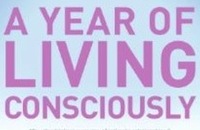 An intense feeling carries with it its own universe, magnificent or wretched as the case may be.
— Albert Camus
EXPRESSING YOUR PASSION
What's your passion? I attended a Friday night potluck for the first time a while back. This particular potluck has been going on for many years, and unbeknownst to me, the traditional opening is for every person around the table to answer the question "What is your passion?" It was absolutely riveting to listen as one person after another responded to this question. For one person it was child-rearing; for another it was running a billion-dollar business.
A CONSCIOUS LIVING PRACTICE FOR TODAY – OCTOBER 7
What is your passion? Here are some clues that will help you to answer:
Time passes quickly when you're engaged in this activity.
The world—and your worries—disappear when you're doing it.
Afterward, you feel exhilarated, full of emotional energy even if the activity has drained you physically.
You can't imagine not having this activity in your life.
Some of your fondest memories focus on engaging in this activity.
A bad day engaged in this activity is better than a good day of most other things.
Purchase "A Year of Living Consciously" by clicking the cover below: