A CONSCIOUS LIVING PRACTICE FOR TODAY – SEPTEMBER 10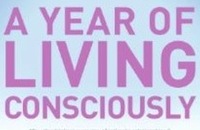 Few is the number who think with their own minds and feel with their own hearts.
— Albert Einstein
THE LOST ART OF THINKING FOR YOURSELF
I once heard a stunning sermon by a minister named Wallace Hamilton, who was speaking at a statewide church gathering. Although this was in the conservative and conforming South of the early sixties, Dr. Hamilton's message was radical and electrifying. He told us to think for ourselves, to feel what was true in our own hearts. He cautioned us to beware of those who would sell us a comfortable prison called security. He urged us not to fall into the trance of consumerism, ending up with a house full of appliances and a heart empty of value. I was deeply moved not only by the content of his remarks but by his courage in delivering them in the climate of the times. The journey of conscious living is a path of constant inquiry into what is true and what is real. It is not a path of constant vigilance for what is popular and acceptable. Ultimately, it is a path that takes you, step by step, beyond what is even thought possible.
A CONSCIOUS LIVING PRACTICE FOR TODAY – SEPTEMBER 10
As you go through your day, notice your thoughts and feelings. Ask yourself, "Where did these thoughts come from? Where did these feelings come from? Are these my authentic thoughts and feelings, or did someone else program me to think them?" In very practical terms, is that cheeseburger you're hungry for an authentic desire of your body, or is it the result of last night's TV commercial?
Purchase "A Year of Living Consciously" by clicking the cover below: