A CONSCIOUS LIVING PRACTICE FOR TODAY – SEPTEMBER 11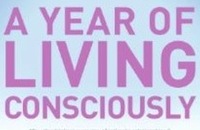 Believe one who has tried it.
— Virgil
SALUTING A PAST MASTER
Epictetus was a well-known teacher of conscious living who worked in Rome during a time of great upheaval. Born into slavery, he had risen by the penetrating power of his teachings. Then, a wave of fundamentalism swept through, spearheaded by the zeal of the early Christians. Teachers such as Epictetus were run out of Rome and had to take up residence in faraway places. People continued to seek out Epictetus, though, and fortunately one of his students wrote down the essence of his teachings. If you go to a twelve-step meeting anywhere in the world, you'll make Epictetus's acquaintance in a most practical form: The Serenity Prayer, recited every day by millions of sincere people, is based on his teaching of two thousand years ago. Few people today have even heard the name of the emperor Domitian, who had the bad taste to run Epictetus out of town.
A CONSCIOUS LIVING PRACTICE FOR TODAY – SEPTEMBER 11
In honor of Epictetus, ask yourself: What do I know that could help people change their lives two thousand years from now? What do I believe in that would be worth running me out of town for? What do I know that would make people come from far away to learn, even after I'd been run out of town?
Purchase "A Year of Living Consciously" by clicking the cover below: