A CONSCIOUS LIVING PRACTICE FOR TODAY – SEPTEMBER 13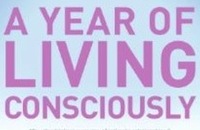 How often we find ourselves turning our backs on our actual friends, that we might go and meet their ideal cousins.
— Henry David Thoreau
THE ART OF ORGANIC FORGIVENESS
Forgiveness is a subtle art that has huge benefits. One of the reasons it is not more widely practiced is that we don't preface our forgiveness with acceptance. Many well-intentioned people try to jump over their negative feelings to achieve forgiveness. Perhaps some people can seal off their negative "feelings with a shift to forgiveness, but most of us find that unless we achieve an organic forgiveness, the negative feelings keep coming back.
The art of organic forgiveness rests on fully acknowledging your negative feelings for the person you're trying to forgive. When you can celebrate your anger or sadness about the person, you can often feel the blossoming of a more permanent form of forgiveness. The negative feelings you may have about the other person usually recede and disappear only after they are fully acknowledged.
A CONSCIOUS LIVING PRACTICE FOR TODAY – SEPTEMBER 13
Today, do an experiment in organic forgiveness. Think of someone with whom you've had a troubled relationship. Instead of forcing yourself into an artificial feeling of forgiveness, thoroughly acknowledge your anger or sadness or betrayal or any other emotions you feel toward that person. Take a few breaths around those feelings, then open to forgiveness.
Purchase "A Year of Living Consciously" by clicking the cover below: