A CONSCIOUS LIVING PRACTICE FOR TODAY – SEPTEMBER 15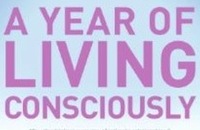 I do not seek. I find.
— Pablo Picasso
THE ART OF ENJOYMENT
On the path of conscious living, one of your very highest priorities is to create peace of mind and body. If you can harmonize the being of human beings, everything you do is affected. Your moods have a profound effect on everything in life. You can prove this to yourself very easily. Notice that when your mood is high and harmonious, you see the world in a better light and you treat others better. When your mood drops, you begin to think negative thoughts and you see people in a more negative way.
One of my friends has a classic car over which he fusses endlessly. When he is in a high mood, he looks out at this car and sees a beautiful treasure that he is proud to own. When he is in a low mood, he sees the same car as an upkeep nightmare, a money drain, and a source of friction between him and his wife. The car never changes, but his view of it shifts with his mood. And that is true for each and every one of you. When you're in a high mood, the world is full of possibility. When you're in a low mood, the world looks unsafe and limited. You need to learn a great deal about your moods so you can have moods without them having you.
A CONSCIOUS LIVING PRACTICE FOR TODAY – SEPTEMBER 15
Make today a mood-awareness day. Simply study the fluctuation of your moods—notice when you're up and when you're down. Notice that the quality of your thoughts and your feelings will give you an instant barometer reading on your moods.
Purchase "A Year of Living Consciously" by clicking the cover below: