A CONSCIOUS LIVING PRACTICE FOR TODAY – SEPTEMBER 16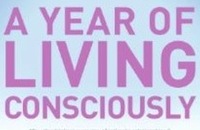 All that we are arises with our thoughts.
— Buddha
A NEW RELATIONSHIP WITH THOUGHT
Begin to cultivate a new relationship with your thoughts. Don't judge them or criticize them; just notice them. This is a powerful practice for several reasons. First, you can notice how your thoughts are a mirror reflection of your moods. Notice that when your mood drops, the quality of your thoughts drops also. As you watch your thoughts, you will also begin to see that you are much more than your thoughts. Your ability to witness your thoughts—watching them go by like clouds passing through the sky—will give you a remarkable clarity about yourself. You'll see that your thoughts are just thoughts, not necessarily anything to take seriously. Your point of view is just your point of view, not right, not wrong, just the way you see things. Realizing this, you begin to understand that your point of view does not need defending. As you let go of the need to defend your point of view, you feel much greater security and peace of mind.
A CONSCIOUS LIVING PRACTICE FOR TODAY – SEPTEMBER 16
Throughout the day, pause occasionally to make a formal shift in your attitude toward your thoughts. Beginning now, let go of judging your thoughts. Just let them flow—they're going to anyway! Take the brakes off and enjoy the flow of your thoughts without any criticism or judgment whatsoever. Take a vacation from judging your thoughts.
Purchase "A Year of Living Consciously" by clicking the cover below: