A CONSCIOUS LIVING PRACTICE FOR TODAY – SEPTEMBER 19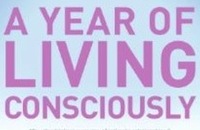 THE SCOPE OF YOUR FEELINGS
Several main feelings flow through your body on a regular basis, along with a host of minor ones. The most common feeling is fear. Fear is felt mostly in the front of the body, in the stomach and chest. Most people feel it as an antsy, slightly queasy sensation, but all of you have your unique variation of it. The second most common feeling is hurt or sadness. The third is anger. A fourth is sexual feelings and sensations. If you study your feelings carefully, you will notice that many of your other feelings are actually variations of one of these main ones. Irritation and aggravation are minor "variations of anger, for example, while anxiety is a milder version of fear. To stay balanced, you need to become expert at recognizing feelings. Think of this skill as something just as important as learning the alphabet in elementary school.
A CONSCIOUS LIVING PRACTICE FOR TODAY – SEPTEMBER 19
As your day proceeds, make a practice of scanning the main "feeling zones" of your body. Check the front of your body—chest and belly—for sadness and fear. Check your shoulders, neck, and upper back for the tension of anger. Remember, you don't always need to do something with your feelings, such as express them or act on them. But noticing them—simply feeling them—is a key to staying in balance.
Purchase "A Year of Living Consciously" by clicking the cover below: