A CONSCIOUS LIVING PRACTICE FOR TODAY – SEPTEMBER 21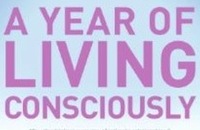 THE TRUTH DILEMMA
Telling the truth is a controversial subject, but there is a way to make it simple. There are books that argue that you should always tell the truth in all circumstances. Other books argue that you should be wary of telling the truth lest you disrupt those around you. The example that is often used is extramarital affairs. Let's say a man has an affair that is over and done with. Does he need to tell his wife about it? Which of the following two positions do you feel most comfortable with? Yes, he should tell his wife, because to withhold the secret puts him out of integrity and destroys any possibility of the kind of transparency that allows close relationships to flourish. Or no, he shouldn't tell, because to do so might hurt his wife needlessly.
A CONSCIOUS LIVING PRACTICE FOR TODAY – SEPTEMBER 21
Based on your response to the dilemma posed above, do a cost-benefit analysis of how it has affected your life. In other words, if you said, "Yes, he should tell her," reflect on the costs and benefits that taking this position has resulted in for you. Do the same if you said he shouldn't tell.
Purchase "A Year of Living Consciously" by clicking the cover below: