A CONSCIOUS LIVING PRACTICE FOR TODAY – SEPTEMBER 24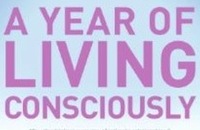 SEEING THROUGH THE SCRIPT
The moment you were conceived, and certainly the moment you were born, you joined a family and a story already in progress when you came on the scene. Everyone's dramas were fully in place before you got there. Chances are, you became part of their drama. Their reactions to you became part of the drama—whether comedy or tragedy—of their lives. Regardless of who you were and what you represented, you had to fit into those dramas for your own survival. Faced with the choice of fitting in or not surviving, you fit in. Even if you rebelled against it, you were still reacting to those dramas. In other words, until you wake up to the family script, most of you are busily repeating the script or rebelling against it.
A CONSCIOUS LIVING PRACTICE FOR TODAY – SEPTEMBER 24
Ask yourself what your family script is. If your family's history were a drama, what would the title be? Would it be a tale of a fight for survival? A tale of opposing forces in conflict? A travel story?
Ask yourself what your role is in the drama. Are you the prodigal son or daughter? The golden girl or boy? The one for whom all was sacrificed? Reflect on how this role has shaped your life.
Purchase "A Year of Living Consciously" by clicking the cover below: