A CONSCIOUS LIVING PRACTICE FOR TODAY – SEPTEMBER 27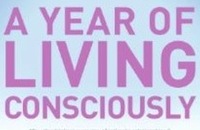 Love consists in this, that two solitudes protect and touch and greet each other.
— Rainer Maria Rilke
ONLY LOVE
Only unconditional love is strong enough and big enough to encompass all the negativity you soak up in your life. Love is such a powerful healer because it's big enough to contain its opposite—you can love yourself for not being able to love yourself! Some of you may have been fortunate enough to be loved unconditionally as children. Not all of you were, however. I have worked with people who were born into situations where there was little or no love, or even basic caretaking. One of my first clients was a woman who'd been born in a concentration camp, after being conceived through a rape. Although orphaned at birth and beset on all sides by unspeakable horrors, she somehow not only survived but came to feel such unconditional love for herself and others that she was an inspiration to behold. By taking what she'd been given, working with it, and coming to love it as a part of her wholeness, she transcended it magnificently.
A CONSCIOUS LIVING PRACTICE FOR TODAY – SEPTEMBER 27
Right now, take a moment to feel love for yourself. No matter what you've done or thought or felt in the past, no matter how you feel right now, feel love for yourself. If you can't, love yourself as much as you can for not being able to love yourself. Give yourself as much love as you can right now. A good way to get the flow of love going is to think of someone you know for sure you love…and to love yourself just like that.
Purchase "A Year of Living Consciously" by clicking the cover below: