A CONSCIOUS LIVING PRACTICE FOR TODAY – SEPTEMBER 28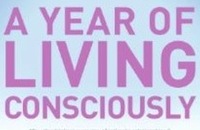 Quarrels would not last long if the fault was only on one side.
— La Rochefoucauld
CREATING AN ARGUMENT-FREE ZONE
If you want to create arguments, speak arguable concepts. This will guarantee argument wherever you go. While there's nothing wrong with argument itself, I recommend saving your arguments for times you can do them consciously. In close relationships, I recommend saying things that can't be argued about to the people with whom you want to become more intimate. The most unarguable areas I've discovered are: body sensations such as tension; core feelings such as anger and sadness; facts, such as broken agreements; interpretations, and fantasies, such as imagining a past flame during sex; and familiar patterns, such as noticing a way of interacting that reminds you of family gatherings. Creativity and renewed intimacy flourish in relationships in which partners practice speaking the unarguable truth.
A CONSCIOUS LIVING PRACTICE FOR TODAY – SEPTEMBER 28
As an experiment, make a commitment to speaking only unarguable truths today. Begin with simple things: instead of saying, "It's a beautiful day" (which is always arguable), say something unarguable like, "I'm enjoying the sunshine today." Instead of giving a compliment by saying, "You're having a good hair day," substitute an unarguable truth, "I like the way your hair looks today." You will convey the same essential information, but in a way that eliminates argument.
Purchase "A Year of Living Consciously" by clicking the cover below: