A CONSCIOUS LIVING PRACTICE FOR TODAY – SEPTEMBER 29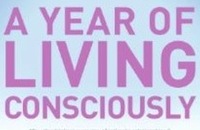 Integrity simply means a willingness not to violate one's identity.
— Erich Fromm
ANOTHER WAY OF LOOKING AT RESPONSIBILITY
Most people assume that responsibility in dose relationships means assigning the fault or assuming the burden. I learned from my students and clients that power struggles start the moment either partner steps out of 100 percent responsibility. For example, the most common complaints I've heard are "I'm tired of doing more than my share" and "I can't seem to get my partner to take more responsibility (or interest)." These complaints end only when each person chooses to take full, healthy responsibility for creating the issue or conflict. The heart of responsibility is genuine wondering, which is a whole-body experience not just a cognitive task. If my complainer stepped into 100 percent responsibility, he or she might say, "I wonder how and why I keep creating struggle in our relationship? I wonder how I could create genuine celebration in the daily household chores?" As people wonder, organic body wisdom has a chance to emerge and shift issues into creative solutions.
A CONSCIOUS LIVING PRACTICE FOR TODAY – SEPTEMBER 29
Do a thirty-second experiment in body awareness: feel any places where you carry a sense of burden in your body. Feel any places where you carry a sense of blame or fault. When you can feel those places, replace the burden and blame with a sense of wondering. Feel wonder in those places…and introduce wonder to your body throughout the day.
Purchase "A Year of Living Consciously" by clicking the cover below: