A CONSCIOUS LIVING PRACTICE FOR TODAY – SEPTEMBER 30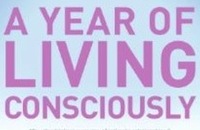 The only people for me are the mad ones, the ones who are mad to live, mad to talk, mad to be saved…the ones who never yawn and say a commonplace thing, but burn, burn, burn like fabulous yellow roman candles exploding like spiders across the stars.
— Jack Kerouac
PERSONAL ESSENCE AND UNIVERSAL ESSENCE
Your own essence has a personal flavor to it that makes it different from anybody else's essence. You can also feel a type of essence that goes beyond you, the feeling of connection with all things. To feel this universal essence, focus on the way we are all the same at the deepest level. Ultimately, your self-esteem is rooted in feeling your essence and the essence of all beings. As your awareness grows, you begin to realize that who you really are is untouched by any message you've received or any life experience you've had. There is a part of you that has always been exactly the same, completely free and untouched by any of life's events.
A CONSCIOUS LIVING PRACTICE FOR TODAY – SEPTEMBER 30
Pause to feel your personal essence right this moment. Feel in your body and mind the way you've always been the same since you can remember…the feeling inside that's remained steady since forever. That's your essence, your essential self. Life can be up or down, high or low, rough or smooth, and your essence remains the same.
Think of today as a movie. Sometimes the pictures on the screen will be tragedy, sometimes comedy. But your essence is like the light from the projector. It remains the same even when there are no pictures flickering past.
Purchase "A Year of Living Consciously" by clicking the cover below: