A CONSCIOUS LIVING PRACTICE FOR TODAY – SEPTEMBER 4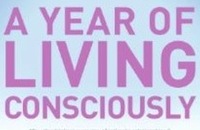 Lord, make me chaste—but not yet.
— St. Augustine
THE CONSCIOUS SEXUAL SELF
Do you know who you are sexually? Are you conscious of what brings you the most pleasure and what makes you most uncomfortable—and why—and how sexuality can both nurture and make use of your creativity?
I believe that conscious sexuality is about both passion and purpose. In the conscious sexual life, you nourish and give a voice to the sexual being that has grown out of the merging of your physical and emotional selves. In conscious sexuality, you also honor your emotional and physical integrity by treating your sexuality with both open, honest joyfulness and a well-tempered sense of responsibility.
I've noticed that the sexiest people I know seem to be that way because they are truly alive and truly engaged with the world around them. They are full of excitement as they live creatively and purposefully and with commitment to their world. This engagement with the world shows in their glowing eyes, their proud carriage, their graceful walk.
I believe that carrying on a love affair with life makes one most open to the deepest of love affairs with another.
A CONSCIOUS LIVING PRACTICE FOR TODAY – SEPTEMBER 4
Identify a situation that is not traditionally sexy, but when you have felt most sexual. Perhaps you were working out, or dancing alone, or teaching someone and seeing the understanding dawn in your student's eyes. Perhaps you were hammering a nail into the walls that would become a new home for a family in need, or perhaps you were creating art. What about this time makes it come to mind now?"
I was at my most sexual when I was ________.
I was (emotionally) feeling ________.
I was (physically) feeling ________.
I could recreate this sense for myself by ________.
Purchase "A Year of Living Consciously" by clicking the cover below: