A CONSCIOUS LIVING PRACTICE FOR TODAY – SEPTEMBER 8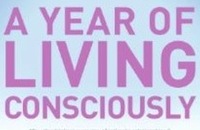 A man cannot be comfortable without his own approval. — Mark Twain
TAKING RESPONSIBILITY FOR YOUR FEELINGS
People make a great leap forward in well-being and productivity when they claim responsibility for their feelings. Many leaders in the fields of psychiatry and psychology consider that to be the crucial move that creates success and happiness. Until you claim full responsibility for your feelings, there is always a tendency to believe your feelings are caused by other people, a perception that puts you in the victim position.
Logically, it is unarguable that you are the source of your feelings. If you, John Gotti, and the Dalai Lama are all in a 7–11 when a robber comes in to hold up the store, you might feel scared, the Dalai Lama might feel compassion, and Gotti might break the robbers kneecaps. Each of you would source a completely different emotional response to the same event.
A CONSCIOUS LIVING PRACTICE FOR TODAY – SEPTEMBER 8
Repeat each sentence in your mind, giving accent to the first word in the sentence. After each repetition, pause for five to ten seconds to notice any response your mind has to the sentence.
I cause my anger.
I cause my hurt feelings.
I cause my fears.
I cause my excitement.
I cause my happiness.
Purchase "A Year of Living Consciously" by clicking the cover below: