"A Joyful Pause: 52 Ways to Love Life" Is Now Available!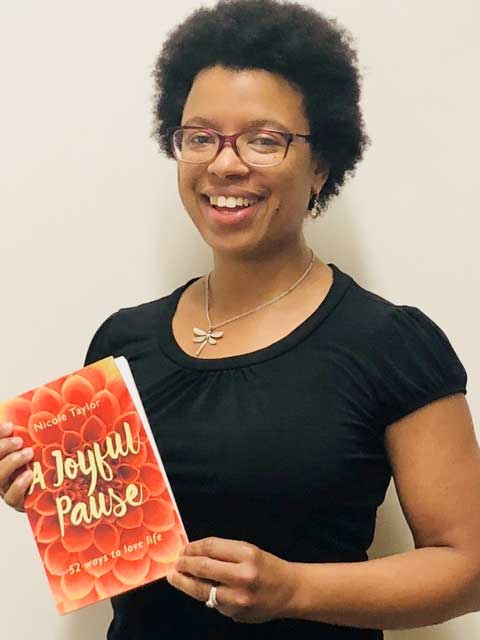 A Joyful Pause: 52 Ways to Love Life is designed to help readers infuse their lives with more presence and connection. Written in 52 easily digestible chapters, the book is accessible to everyone, from mindfulness beginners to those looking to reinforce a long held practice. A Joyful Pause helps you fill your life with more connection. These practices are here to help you bring more of your whole self into your life every day, and to feel the love that is always there, just under the surface of our experiences.
Bio: Nicole Taylor (pictured above) has extensively studied and practiced Ayurveda, yoga, and meditation. She is a NAMA-certified Ayurvedic Health Counselor, as well as a graduate of the Leadership and Transformation program with body intelligence pioneer Kathlyn Hendricks. Nicole is also a 500-hour trained yoga and meditation teacher.
Click here to purchase the book on Amazon.