Is it possible to live a charmed life? Conscious Luck by Gay Hendricks and Carol Kline is now available!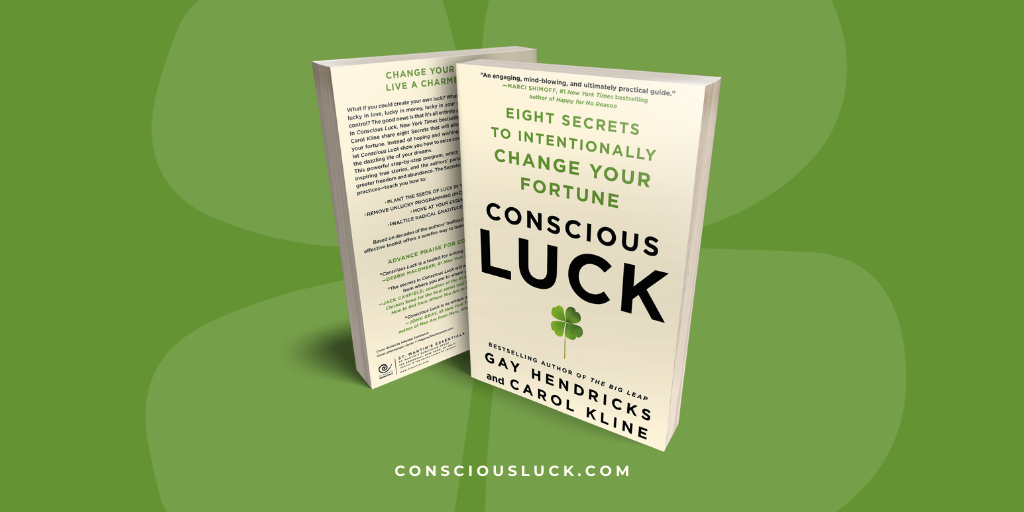 Want to be luckier than you've ever been before? Then you've got to read this book!  Conscious Luck: Eight Secrets to Intentionally Change Your Fortune written by my friends, Gay Hendricks and Carol Kline, is launching TODAY! You CAN learn how to be lucky. Head over to https://www.consciousluck.com/ to get your copy NOW!
If you act quickly, you'll also receive some great bonuses: two Conscious Luck Activation Meditations—one for the morning and one for bedtime—that will jumpstart your Conscious Luck journey.
PLUS you'll get a free ticket to a LIVE Conscious Luck Online Super-Session where you can ask questions and get personally coached by Gay and Carol!
This book couldn't have come at a better time…who couldn't use more luck right now?