The Conscious Living and Loving Initiative
A Global Revolution in How We Communicate in Love, Work and Politics
Do Three Things And The World Changes
An initiative is the first step in a process that determines the future. A revolution is a dramatic change in ideas or practice. We invite you to join the revolution and take the initiative. We invite your participation and contribution to help it sweep the world.
Here are the basic moves that will create the kind of future we want to live in. They're based on the thousands of miraculous transformations we've seen when people do these three things:
Speak honestly, rather than concealing the truth.
Take healthy responsibility, rather than blaming others.
Express appreciation, rather than criticizing.
Let's Come Together and Imagine A New World Into Being
Imagine a world in which everybody tells the truth.
Imagine a world in which everybody takes 100% responsibility and nobody ever blames.
Imagine close relationships in which you enjoy a constant flow of appreciating and being appreciated
Downloads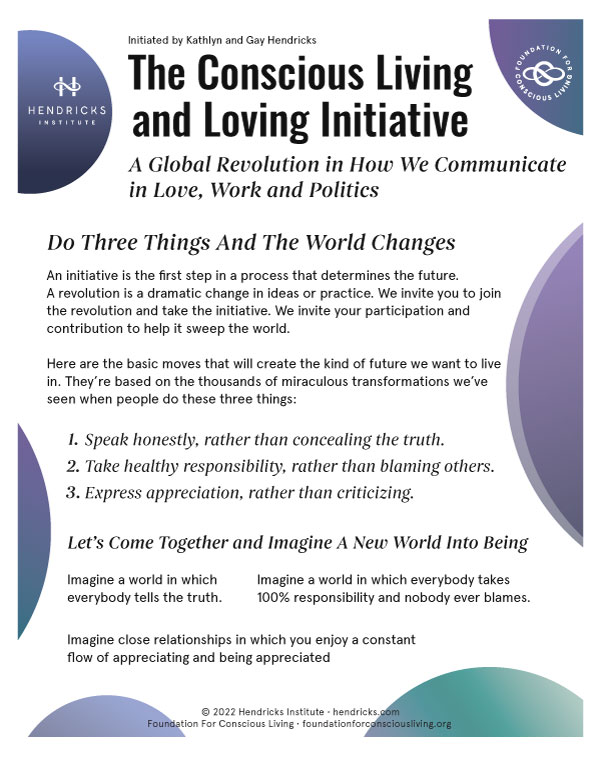 Download the full page PDF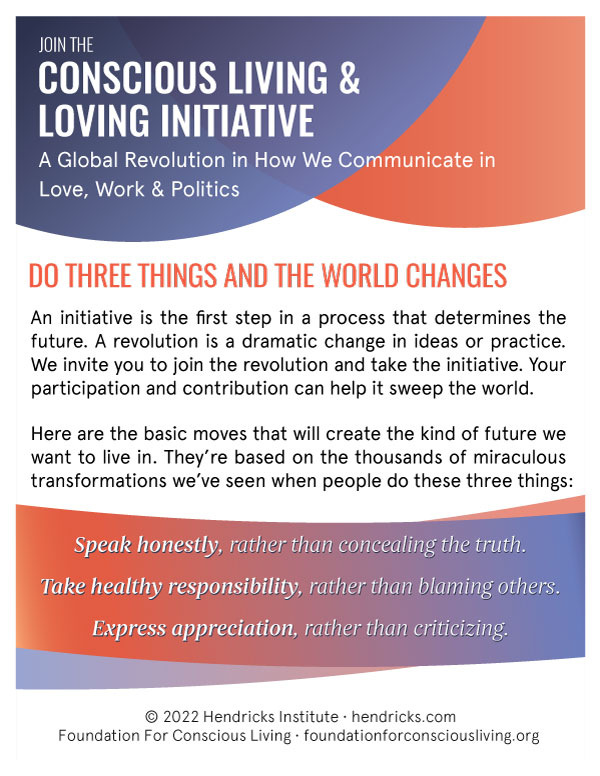 Download the quarter page size PDF
---