When Fear Is a Competitive Advantage — 4 Steps to Make It Work for You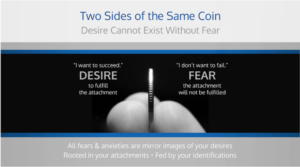 Entrepreneurs are psychologically unique. In a world where up to 90% of startups fail, the most enduring visionaries will push through, energized by the idea of experiencing freedom and success alongside the 10% who beat the odds. They're resilient. They're adaptable. They're extreme risk-takers. The most successful entrepreneurs tend to run toward uncertainty and threat instead of running away. Why? The reason, at least according to psychologists, is that successful entrepreneurs tend to have one mindset about fear that the rest of us simply don't share, at least not to the same extent: If harnessed in the right ways, understanding our fears and anxieties can lead us to breakthrough self-discoveries, innovation, and creativity. For exceptional entrepreneurs, noticing fear is a competitive advantage; it's an emotion that we dive into with curiosity, passion, and a hunger for exponential growth. The good news is, these critical mindsets around fear can be learned.
Click here to read the interview in First Round Review with Justin Milano and Dr. Daniel Cordaro, co-founders of Good Startups, an executive coaching company for startups that focuses on cutting-edge leadership psychology, neuroscience, and emotional intelligence.