Dana Flynn Schneider, Psy.D.
Licensed Clinical Psychologist
danaflynnschneider@gmail.com
708-790-8619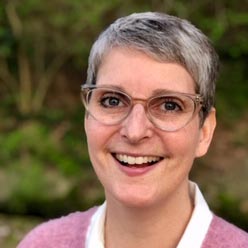 Dana leads with great skill and wisdom. She catalyzes easeful transformation with playful brilliance. She delivers precise, profound feedback by reaching into her cosmic library of deep intuitive wisdom and extensive education.  Dana holds a doctorate in Clinical Psychology, as well as Ed.S., and M.A. degrees in mental health and marriage and family counseling. She is a graduate of the Hendrick's Institute's two-year Leadership and Transformation (LAT) program.  Dana masterfully discerns and plays in the space between "what was" and "what wants to emerge." She shapes keen observations into focused invitations. Daily, as a clinical psychologist, she facilitates healthy, happy, sustainable living practices based in authenticity and connection. Dana has lived in many places though currently her loving presence radiates, nourishes, and inspires joy in Birmingham, Alabama.