Certified Big Leap Coach
Yoga.nicoletaylor@gmail.com
www.Ajoyfulpause.com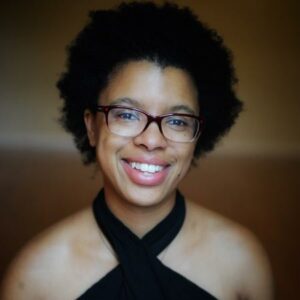 Nicole Taylor is dedicated to supporting individuals in their personal transformation. Using a blend of meditation, yoga, Conscious Living tools, and Ayurvedic principles, Nicole facilitates transformative offerings on self-care. She helps people bring more of their whole self forward every day. Nicole is a 500-hour certified yoga teacher, and a graduate of the Hendricks Institute's Big Leap Coach program and Leadership and Transformation program. She is also a National Ayurvedic Medical Association-certified Ayurvedic Health Counselor. She has facilitated wellness instruction for her home district in the Philadelphia Police Department, the Fairmount Park Conservancy, Penn Center for Community Health Workers, the Mural Arts Foundation, and the Billions Institute.