Empowering Kids: Awesome Superheroes Give You the Power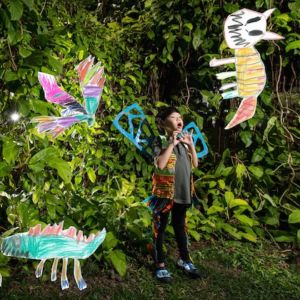 "He really believes he is the Whisperer," Lisa Sun says of her son, Benjamin. The seven-year-old used to be afraid to speak up. Now, "he is much braver and compassionate", she says, adding that he "insists on helping with housework".
How did mild-mannered Benjamin become one of Singapore's best-dressed superheroes?
He and his classmates at a kindergarten were given a chance to imagine themselves as superheroes, create their own costumes from simple, everyday items, and dress for success on graduation day.
They outdid themselves.
And now, they're inspiring others to unleash their inner superheroes through Superhero Me.
The initiative, by social documentary studio Logue and celebration design studio In Merry Motion, was started to empower pre-schoolers from less privileged families to develop a stronger sense of self.
It has evolved into a values-based movement helping children from all walks of life to build resilience as they imagine themselves as superheroes, craft a costume that they want and learn that dreams with effort can turn into reality.
SEE THE VIDEO & READ THE FULL ARTICLE
by Huiwen Yang at Our Better World